The word 'fill' can mean many different things. As a verb, the meaning is to become occupied.
For example:
The position has been filled. (become occupied)
Fill is a regular verb. The past tense and past participle is filled.
phrasal verbs with fill
Phrasal verbs with 'fill' include:
Fill in for (substitute)
Fill in on (update)
Fill in/out (complete)
Fill someone in (update)
Fill up (fill to the top)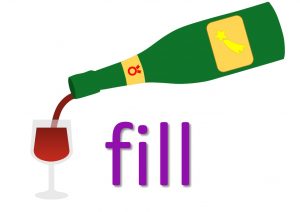 Let's learn the meaning of the phrasal verbs that contain the verb 'fill' in more detail and see some examples in use.