The word 'check' can mean many different things. As a verb, the meaning is to examine and to select an option.
For example:
I've got 45 exam papers to check tonight. (examine)
Please check the box if you want vegetarian food. (select an option)
Check is a regular verb. The past tense and past participle is checked.
phrasal verbs with check
Phrasal verbs with 'check' include:
Check in (register)
Check off (tick)
Check out (investigate)
Check over (examine)
Check up on (inspect)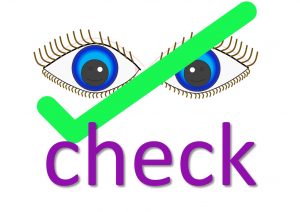 Let's learn the meaning of the phrasal verbs that contain the verb 'check' in more detail and see some examples in use.