how can i improve my speaking in english?
The 4 parts of learning English are:
reading
writing
listening
speaking
Anyone can read a magazine, write a shopping list or listen to music, but it takes guts to speak in another language. In my opinion, it's the hardest one to master.
Sometimes you may lack confidence, feel embarrassed or worry that what you're saying isn't correct. The key is to practice, practice and more practice. I spent 4 months at a dog sanctuary in Morocco last year. None of the workers spoke English, only French or Arabic. So I had to quickly learn how to speak a bit of French. So I did, and I wasn't embarassed if I got the wrong word, or messed up the pronunciation. We used a lok of pointing and acting and it was fun and I can now understand another language.
Practice in front of a mirror at first until you build up the confidence to face the big bad English speaking world. Try and find an English speaking friend who can't speak your native language, then you have no option but to practice.
I've made a list of my top tips for speaking for you to get your teeth into. Remember, God loves a trier! Let's get speaking…
list of ways to improve your spoken English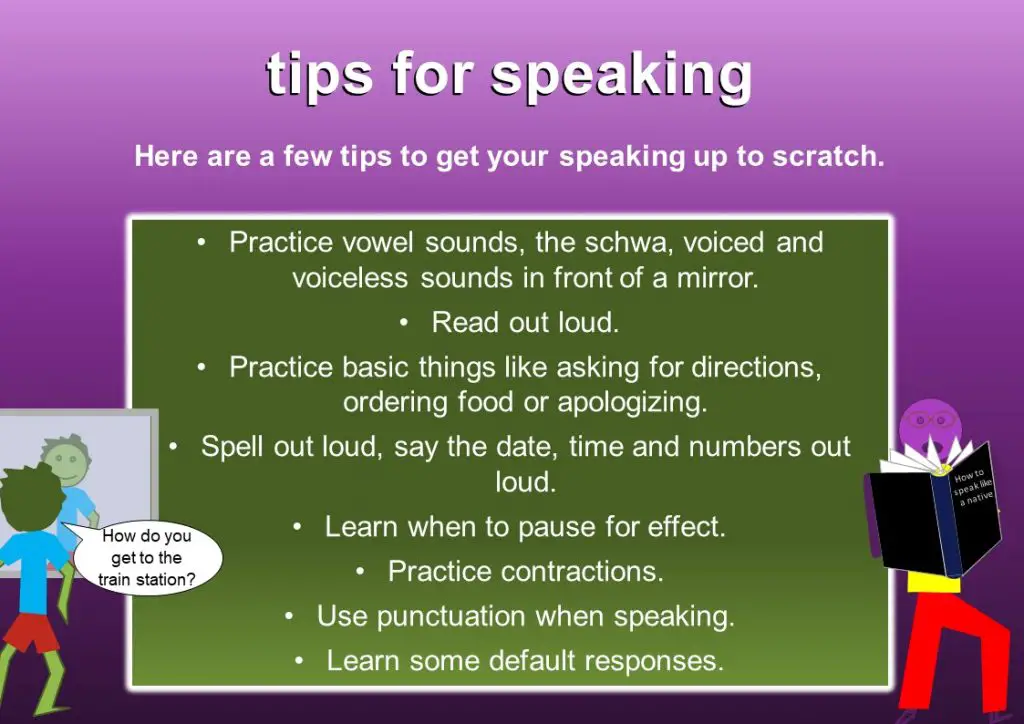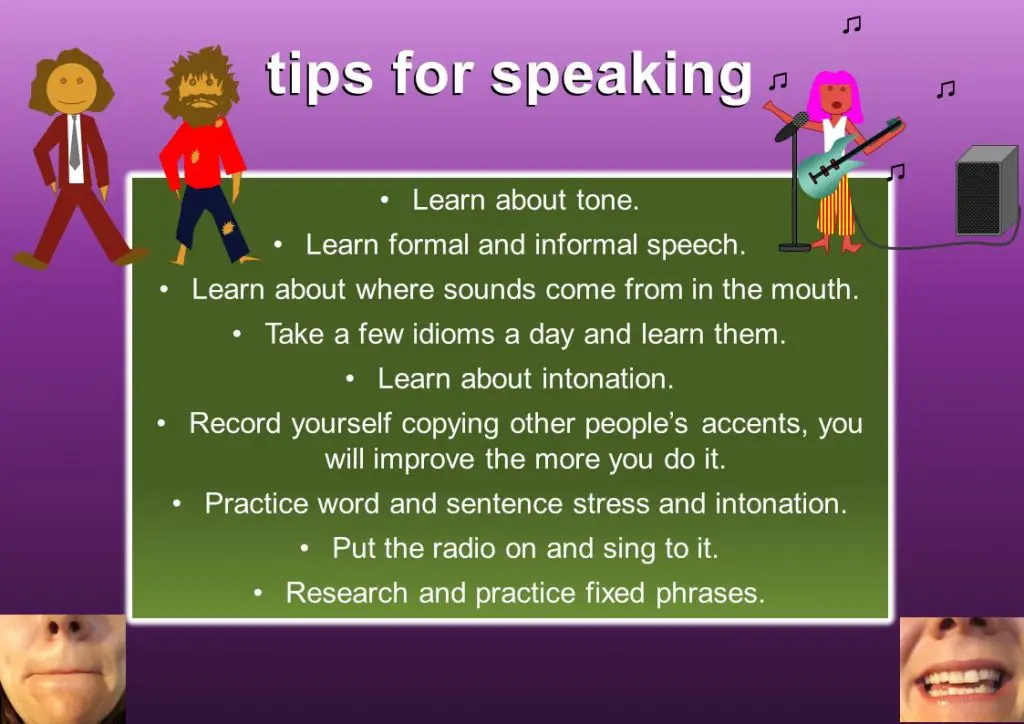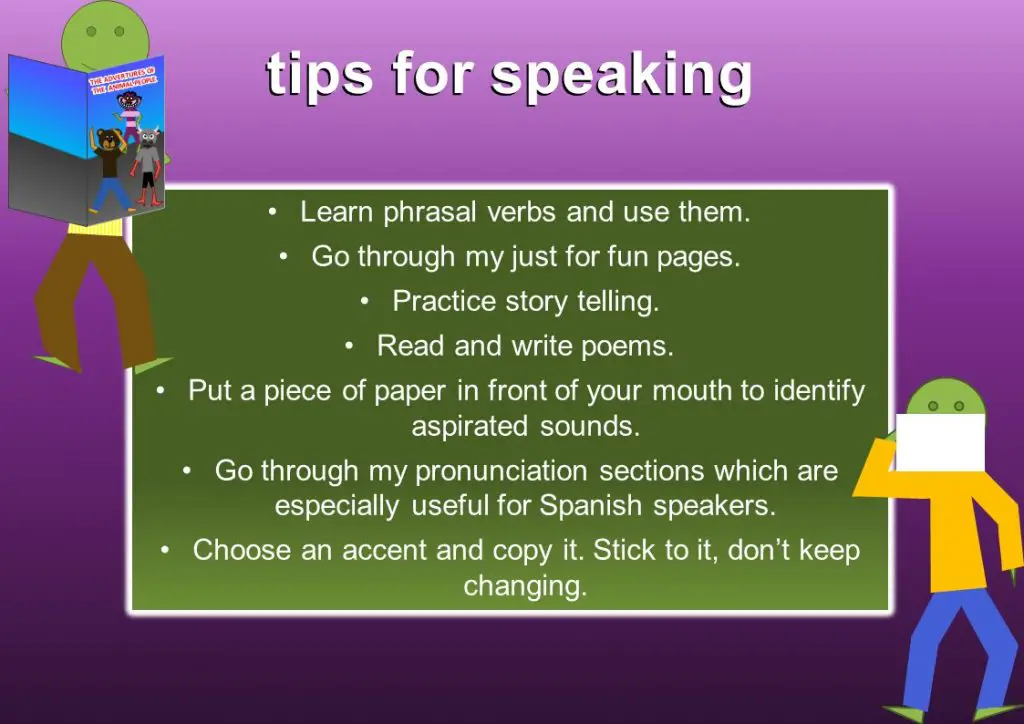 You can even take a course or read some books to help with fluency.