The word 'back' can mean many different things. As a verb, the meaning is to move in a backwards direction or to support someone or something.​​​
​​For example:
You can back the car on the drive if you like. (move backwards)
I'll back your story if the police ask. (support)
Back is a regular verb. The past tense and past participle is backed.
phrasal verbs with back
Phrasal verbs with 'back' include:
Back away (retreat)
Back down (surrender)
Back in/into (reverse)
Back off (retreat)
Back out (withdraw from a commitment)​
Back someone up (support)
Back up (provide evidence, reverse)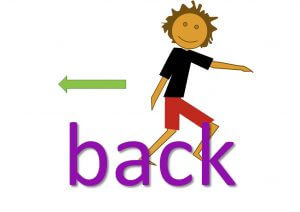 Let's learn the meaning of the phrasal verbs that contain the verb 'back' in more detail and see some examples in use.