Family expressions examples
Is there any bad blood between you and your family?
Are there any twins or triplets in your family?
Do you have any step-children?
Who brings home the bacon in your family?
Who rules the roost in your household?
Are you going to follow in your mother's/father's footsteps?
Are you the spitting image of your mother/father?
Not sure what I'm banging on about? Look down to find out. You'll find some useful idioms, phrasal verbs, and family vocabulary.
family members vocabulary
Let's kick things off with some family member's vocabulary. Now, we don't always use the full or correct term for our family members, otherwise it's just too posh and formal. Let's face it… real life English isn't formal.
We use shortened/slang versions, take a look…
family phrasal verbs
Here are a few phrasal verbs we can use when talking about our families. Not sure what a phrasal verb is? I suggest you click here to find out (they are very commonly used in English!)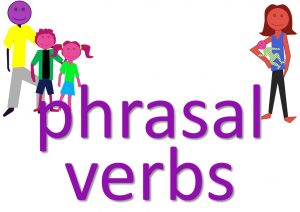 Now, let's see some family phrases and expressions.
blood sayings
So, we all know that blood is the red liquid stuff that comes out when you cut yourself. If people are related (family), we say they are blood.
'Blood' can even be used to describe very close friends, you may have heard something like 'Hey blood, what's up?' In films. There is a good book called Blood Brothers that is worth a read.
Ok, let's see some blood phrases…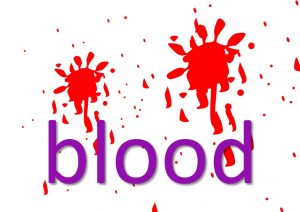 brother sayings
A brother is a male sibling that has the same parents as you. If only one parent is the same, he is your half-brother. If no parents are the same yet you parents and his parents are together, he is your stepbrother.
'Brother' or 'bro' or 'bruv are often used as a slang term between good friends. It symbolises the friendship – we aren't real brothers, but we are so close you are like my brother.
There is a funny film called 'Step Brothers', you should watch it if you get the chance. Films are a great way to learn English.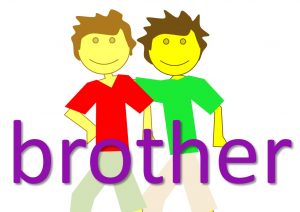 family sayings
A family is defined as one or more parents living with their children. This would your close family. Then we have your extended family including aunts and uncles, step-parents and children, half siblings, grandparents etc. The list goes on.
A family used to be people who come from the same ancestry as you, nowadays the term 'family' is broader, your friends can even be your family these days.
Are you ready to learn some expressions about you and your family?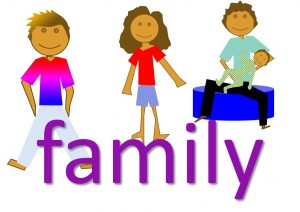 family vocabulary
Since families are large and mixed in this day and age, we have lots of vocabulary to describe our loved ones. Family is always a good talking point and a way of starting a conversation with someone (a great way to practice your English!)
'Hey man, do you have any brothers and sisters?' Then the conversation goes from there.
If you want to shorten the above question, use the word 'siblings'. It covers both brother and sister. I'm just telling you this as some of my Spanish speaking students would always use the word 'brothers'. Although we perfectly understand when you say, 'Do you have any brothers?' It just means boys not girls too. Afterall, that's why you're all here, to make those small tweaks to become an English Jedi master.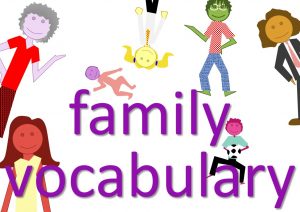 father sayings
A father is the man who creates the child, but father is quite a formal word these days. Usually, one of the first words a baby says is 'Dada'. Younger children usually call their father 'Daddy' which changes to 'dad' as they get older. You can even use papa or pops if you prefer but I'd say 'dad' is the most common word used.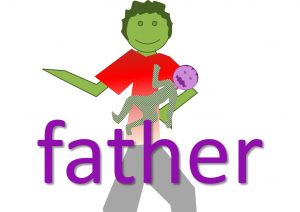 mother sayings
A mother is the woman who gives birth to the child, but mother is quite a formal word these days. Usually, one of the first words a baby says is 'mama'. Younger children usually call their mother 'mummy' which changes to 'mum' as they get older. You can even use ma or American English prefers 'mom' but I'd say 'mum' is the most common word used.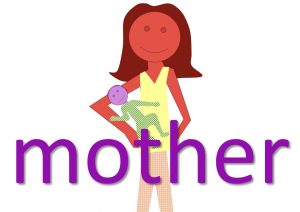 other family member sayings
Apart from your immediate family, mum, day, brothers, sisters, husband, wife, sons, daughters, and grandparents…There are of course lots more other family members vocabulary to learn. Some are formal and some are slang.
Are you ready to find out?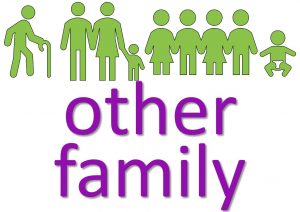 pregnancy sayings
To get all these family members, a woman has to get pregnant and give birth to them. We have a few different phrases in English to describe a pregnant woman.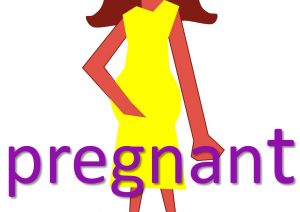 other family sayings
Here's some more family sayings for you that don't fit into the other sections on this page.
Before we begin, as you've been studying so hard, I think it's time for a little break… As you may already know, music is a great way to learn English. Have a little sing-along to this song by Sister Sledge – We are family. Don't worry, it's an easy one and it will help with your pronunciation.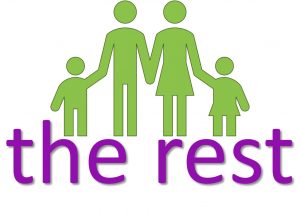 wedding sayings
Who doesn't love a wedding? A fun day out, a chance to dress up, nice food, it's a joy for all. A wedding can involve a lot of people and some people have very important roles to play. Let's take a look at some wedding guest vocabulary.