Let's learn some idioms about the different time frames we have in English.​
The first time frame is month. A month consists of between 28 and 31 days, there are 12 months in a year.
Just to refresh your memory (although I'm sure you English pro's know them already!) They are:
January
February
March
April
May
June
July
August
September
October
November
December
FUN FACT – April, May and June are often used as women's names.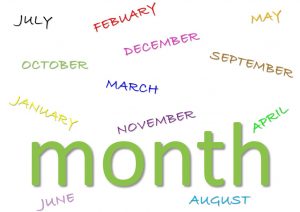 season idioms
There are 4 seasons per year and many idioms spring from them. They are:
If you have been learning American English, you will have heard the word 'fall' instead of autumn.
week idioms
A week consists of 7 days and there are 52 of them per year. Do you know the days of the week? Here they are incase you've forgotten them.
Monday
Tuesday (pronounced Chewsday)
Wednesday (silent d)
Thursday
Friday
Saturday
Sunday
Saturday and Sunday are known as the weekend. Hands up who loves the weekend.
FUN FACT – If you want to describe two weeks, we use the word 'fortnight'.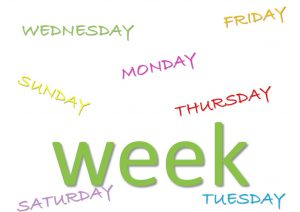 year idioms
A year is 365 days or 366 in a leap year. A year consists of the 12 months mentioned above.