Money is the currency we use throughout the world to pay for goods and services. There are many idioms and expressions which come from money.
Would you like to have lots of money? I think we all would!
Check out these idioms for having lots of money.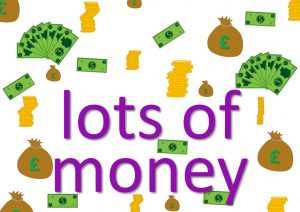 On the flip side of the coin, you could have no money. Did you know there are some slang synonyms of having no money?
Take a look…
Check out these idioms we use to describe having no money.